Soap Can
Change

the World

That's our plan, really. Use soap to improve the world.
More than 3,000 children's lives could be saved every day with something as simple as a bar of soap and clean water.
That's why we at SoapBox Soaps will donate one bar of soap to a child in need for every bar purchased.
The Team Up For The
Challenge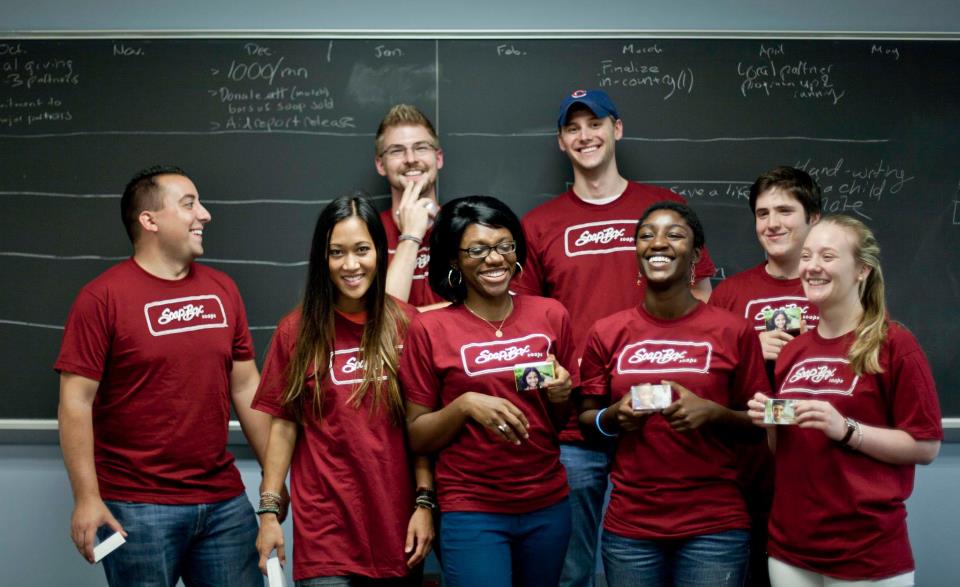 We're a handful of young dedicated individuals who want to change the world through everyday purchases. You can read a little bit more about us over here.
—————————————————————————–
We Believe in this equation:
Great
Product

+ Great

Mission

= Great

Company

—————————————————————————–
Our Soap
Travels

Well

In just two short years, we have donated our soap internationally to a number of countries including Ecuador, Haiti, Kenya, Thailand and Uganda. 4 Continents in total. 7 Countries.

We also provide soap locally to struggling families at homeless shelters, women shelters and nursing homes here in America.
Look at all the place we have donated!  –> Donation Map
…And People Notice
People have begun to see the importance of our mission and have begun to share our story. And for that, we are very grateful. To look at what some people have said, click the link below:
 So How Can You
Help

, you Ask?
 Joining our
Movement

is EASY!
Check out all the ways you can Join